Bangalore Neurological Society
Organisation representing Neurologists, Neurosurgeons and allied Neuroscientists of Bangalore.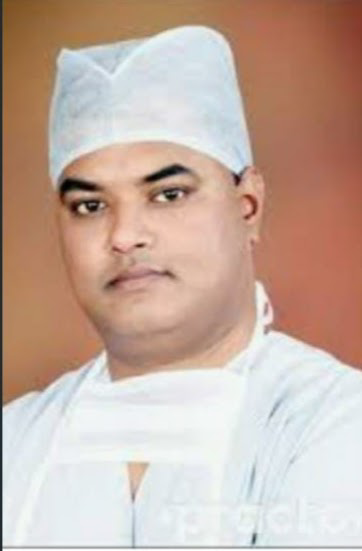 Bangalore Neurological Society expresses deepest Condolences at the untimely demise of one of our members, Dr Venugopal.
Dr Venugopal Subramaniam, fondly called as Venu by friends and colleagues, suffered a massive MI while in operation theatre, when he was positioning a patient to commence a neurosurgical procedure on Thursday, 20th January 2022. He was just  45 year old. He is survived by his wife, Dr Sridevi, a general Practioner and two daughters.
Born to Mr M Subramaniam and Late Mrs Kalyani Subramaniam on 20 th June 1977 @ Bangalore. His Elder brother Dr Sudhakar is an ENT surgeon and sister Mrs Kannamma.
He completed his undergraduation from Government Medical College, Bellary. He developed a keen interest in Neurosurgery and joined Post Graduate Institute of Neurosciences, ALNC- VHS hospital chennai under Dr B Ramamurthi and team. His surgical training was under Dr Ravi Ramamurthi, Dr MC Vasudevan, Dr K Sridhar and Dr Anil Pande.
He further completed his fellowship training in Functional Neurosurgery at Jaslok hospital, Mumbai.
He was an excellent surgeon and an exceptional person.
Founded in 1994
Founders 1. Dr. H.V. Srinivas
2. Dr. S.K. Shankar 3. Dr.K.V.R. Sastry
4. Dr. N.K. Venkataramana
5. Dr. T. Vasudeva Rao 6. Dr. R. Srinivasa 7. Dr. T. Hegde
Mission
To share and disseminate knowledge in the field of neuroscience. 
To promote knowledge about Neuro Sciences.


To conduct CME programs, conferences, seminars and meetings about Neuro Sciences.

To guard the interests of the Neurological sciences profession.

To promote unity and comradeship amongst members of the society.

To acquire, erect, construct or purchase any building works, property or machinery necessary

or convenient for the purpose of the society.
Read More
6. To promote co-operation and fellowship amongst the members of the society.

7. To do all such other things, as are cognate to the objects of the society or are incidental or conducive to the attainment of the above objects.
8. To accept, receive, purchase, take on lease or hire or otherwise acquire, any movable or immovable property or any rights or privileges necessary or convenient for the purpose of the society at such terms and conditions as may be thought fit or convenient to, newspapers, periodicals, utensils, fittings, apparatus as and when deemed necessary by the managing committee of the society.
9. To erect, maintain, improve, altered to keep in repair any building for the purpose of the society.
10. To borrow or raise money in such manner as the society may think fit and collect subscriptions and donations for the purpose
11. To invest any monies of the society not immediately required in such manner as may from time to time be determined by the managing committee, however such investment shall be within the investments specified under Section 11 (5) of Income-tax Act 1961
12. To assist, subscribe, co-operate or affiliate to or amalgamate with any other body, whether incorporated, registered or not and having altogether or in part objects similar to those of the society.
13. The society and its official periodical will be a NON PROFITABLE organisation for the promotion of Neuro Scientists.
To share and disseminate knowledge in the field of neuroscience.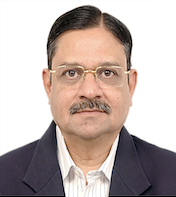 Dr. J. B. Agadi
President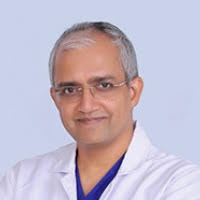 Dr. 
Shibu Pillai
President Elect
Dr. 
Sampath
Past President
Dr. Dwarakanath S
Honorary Secretary
Dr. Kiran M
Honorary Treasurer
Dr. Sreekanta Swamy
EC Member
Dr. 
G. R. K. Sharma
EC Member
Dr. Komal Prasad
EC Member
Dr. Nitish Kamble
EC Member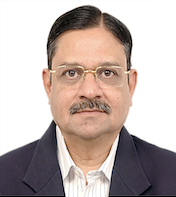 From the President's Desk
It is with great pleasure I take over on this 5th day of June 2021, as President of the Prestigious Bangalore Neurological Society. I profusely thank all the members of the society who have whole heartedly cooperated with me and unconditionally supported me, first as Honorary Secretary of the society from 2015 to 2019, and later as President Elect from 2019 till date. Without their support the running of the affairs of the society would not be possible. 
The society has a rich heritage of stalwarts who were the past Presidents of the society.
Dr. D. H. Deshpande (1994-1995), Dr. B. S. Das (1995-1996), Dr. K. K. Mandanna ( 1996-1997), Dr. B. P. Mruthyunjayanna (1997-1998), Dr.H.V.Srinivas (1998-1999), Dr. S. K. Shankar (1999-2001), Dr. A. K. Roy (2001-2003), Dr. K. V. R. Shastry ( 2001-2003 ), Dr. R. Srinivasa (2005-2007 ), Dr. A. S. Hegde ( 2007-2009), Dr. P. Satishchandra (2009-2011), Dr.  Sudhir Pai (2011-2013), Dr. G.T. Subhas (2013-2015 ), Dr. B.A. Chandramouli ( 2015-2017), Dr.P.T.Acharya ( 2017-2019 ), and Dr.Sampath ( 2019-2021).
On this occasion I thank my past presidents Dr. Chandramouli, Dr.P.T.Acharya with whom I was the Hon. Secretary. With Dr.Sampath I closely worked as President Elect. My special thanks to Dr. Chandramouli who guided me to handle the affairs of the society as Hon. Secretary. The activities of the society have been running smoothly under the constant guidance from founder member and past President Dr.H.V. Srinivas.
I have been a life member of the society since its beginning in April 1994. The clinical presentations on first Saturday of every month are of the highest order. The clinical meetings give an opportunity for the budding Neuro specialists to show case their work in front of the learned audience. If the presentation is appreciated at the meeting, I am sure that the same presentation would be appreciated anywhere in the world. I addition, the CMEs organized by the society give an opportunity for the members to update their knowledge. The orators selected by the society  have been the masters in their own field of neurosciences and it gives  an opportunity for the members to listen to the masters. 
I feel that it is an honor to become the 17th President of this prestigious society and I thank one and all who have helped me to achieve this.
Dr. J.B. Agadi 
5th June 2021
Dr. Dwarakanath Srinivas
Hon. Secretary
BNS